With Orchestre de Chambre de Paris – François-Frederic GUY, play and conduct
Mozart, Aurélien Dumont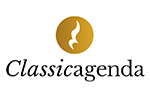 L'intégrale des Concertos pour piano de Beethoven en seulement deux
soirées, les 15 et 16 mars 2019… qui pouvait relever ce défi sinon
François-Frédéric Guy, le plus beethovénien des pianistes français ? Et
il n'en est pas à son coup d'essai. En 2008, le Printemps des Arts de
Monte-Carlo lui confiait déjà l'exécution de l'intégrale des sonates de
Beethoven sur une semaine. Le pianiste avoue lui-même "ne pas sortir
indemne" de ce type d'exercice, admettons que nous sommes sortis
enthousiasmés par ce cycle !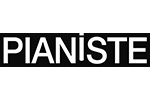 Le "joué-dirigé" en accord parfait – Par Stéphane Friédérich